Please join us for Thanksgiving Lunch November 18, 2021. Parents please ask your student what lunch they attend. Thanks!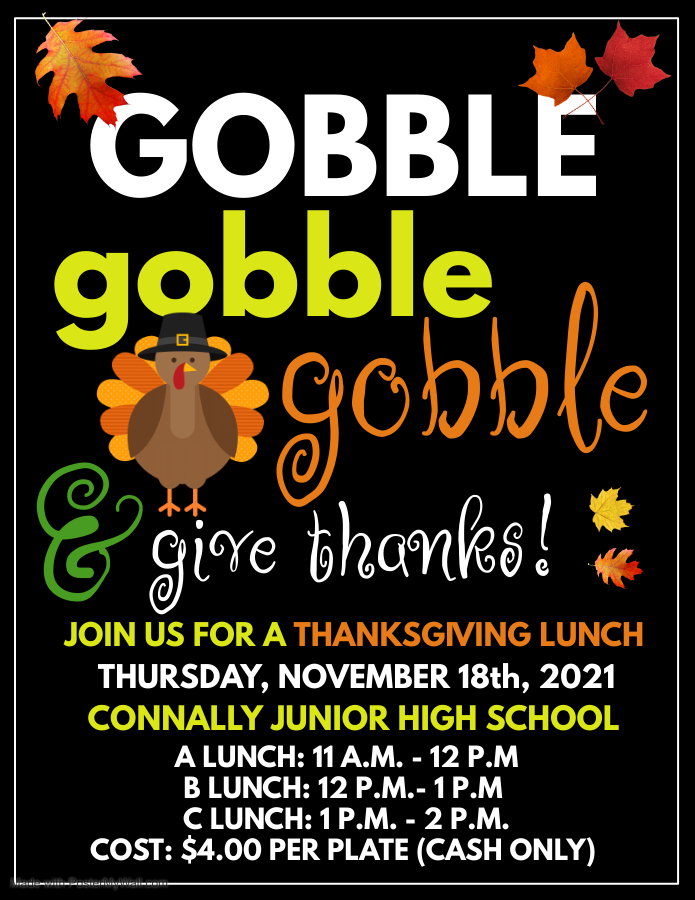 CJH Meet the Teacher Night August 16, 2021 from 4:00 p.m. to 6:00 p.m.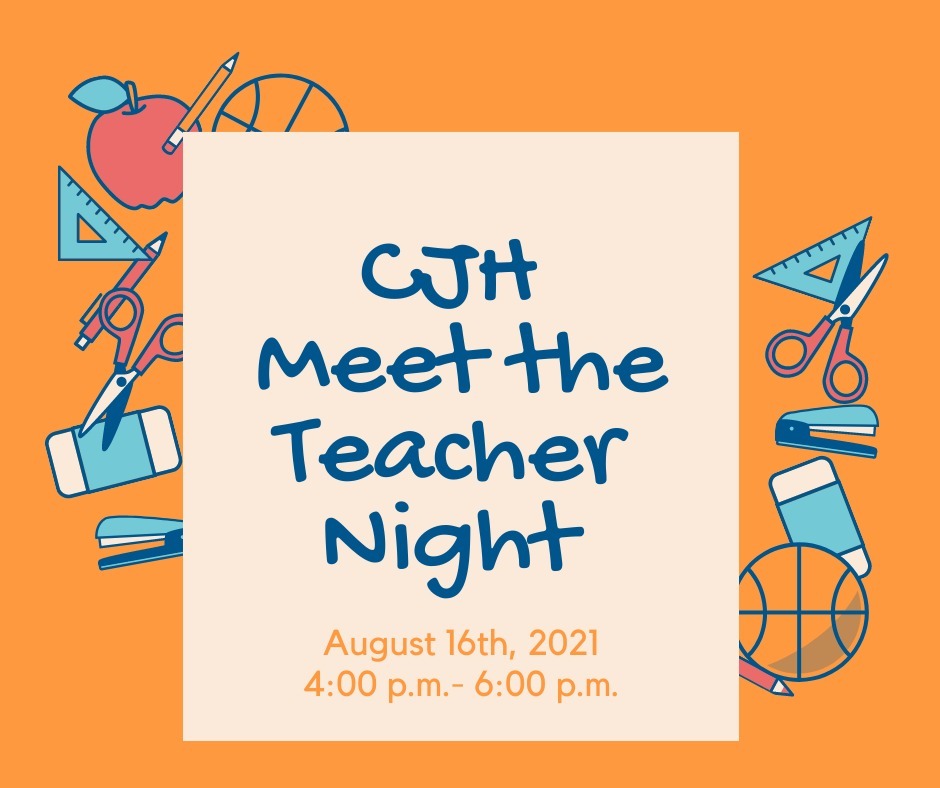 If your student will be returning to campus on September 8th and they checked out a Chromebook from CJH; please have them return the Chromebook and the charger on September 8th when they report to campus. If your child is remaining virtual, they may continue to use the Chromebook until they return to campus or are otherwise instructed to return it.
https://bit.ly/3aqYbpF
Use this link for a tutorial on how to login to the different programs students will be utilizing during virtual learning. Click on the name of the program to watch the video.
If your student is not already in the CJH AVID program and they are interested, please email
rhunt@connally.org
Please make sure that you are checking your email for updates and information from CJH. Reminder, on August 11th and 12th from 8:00 a.m.- 4:00 p.m. we will be passing out Chromebooks for students that need technology to participate in virtual learning. We will be distributing the devices in the parent pick-up area (the side of CJH directly in front of the Primary School). Your student must be fully registered for school for this school year to receive a device. If you are unable to make it during the 8-4 time frame, please email
tbrown@connally.org
to make arrangements to get a device.

The Junior High is currently unable to take incoming calls. Please call 296-6460 for assistance with this.

The Junior High boys basketball games scheduled for tonight have been moved to the High School. The B teams will play at the Central Administration building gym at 5:00 and 6:00. The A teams will play at the main High School gym at 6:00 and 7:00.

Keep an eye on this, our school Live Feed, for updates and announcements

Welcome to our new Junior High School website!