News
Click here to enter the TAG system:...
Visit YearbookOrderCenter.com and enter code 7267 to order our 2020...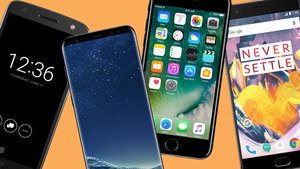 Be sure to check out our new Android and iOS apps!
SEE ALL NEWS
LIVE FEED

Jill Talamantez
2 months ago
For students who have medications at school, we will be conducting a District-Wide Medication Pickup on Monday, April 27, from 7:30 am - 1:00 pm, at each campus. Please remain in your vehicle for drive-through service." CECC: Front Door CPS: Front Door CES: Front Door CJH: Parent Pick Up Area (Last covered walkway door #3) CHS: Front Door

Jill Talamantez
3 months ago
Good afternoon CHS parents, Many have already heard the news that Governor Abbott has mandated schools to remain closed for the remainder of the 2019-2020 school term. This is unfortunate news for our students, especially our seniors. We were truly hoping there would be an opportunity to return to school, as it is difficult to fully bring closure to a school year, much less a high school career, by a distant means. Although the school doors have been closed, our remote instruction will continue for the remainder of the school year. Students may think they are done with instruction after Governor Abbott's announcement, but schools have been advised to continue instruction so students can receive full credit for all courses. Keeping students motivated during the final six weeks grading period will likely be difficult. Please continue to support and encourage your child. If you have questions or concerns, please reach out to the teachers. We truly are all in this together. Report cards were put in the mail yesterday afternoon. If your student has an incomplete for a course, they will have until May 1, 2020 to submit any missing assignments. After May 1st the missing assignments will be recorded as zeros and a final 5th six weeks grade will be assigned. To better assist students who do not have access to technology at home, CHS will begin distributing Chromebooks on Tuesday. If you have already emailed me with your students name and grade level, I will be sending you an email with instructions for picking up a device. If you have not emailed me, but feel your student would be better able to complete assignments online, please email me as soon as possible. The CHS teachers and administrators appreciate all you are doing to assist us in keeping our students learning. Thank you for being our partners during this unprecedented time! Sincerely, Jill Talamantez Primcipal Connally High School

Connally High School
3 months ago
Hey CHS! Counselors will now use Google Meet for our weekly meetings. Links are posted in Google Classroom. Email if you have any questions.

Connally High School
3 months ago
UPDATED TIME!! Counselors will have weekly meetings via ZOOM. 9th- Mondays 2pm-3pm,10th- Tuesdays 2pm-3pm, 11th- Wednesdays 2pm-3pm, 12th- Fridays 2pm-3pm. Meeting codes are located in Google classroom.

Connally High School
3 months ago
Counselors will have weekly meetings via ZOOM. 9th- Mondays 10am-11am 10th- Tuesdays 10am-11am 11th- Wednesdays 10am-11am 12th- Fridays 10am-11am Meeting codes are located in Google classroom.
SEE ALL POSTS