Connally Early Childhood Center will have a late start tomorrow, Thursday, February 2nd. Class will begin at 10:00. Any changes to this plan will be communicated via the news in the morning.
CECC: Due to the continued inclement weather in our area, Connally ISD will remain closed tomorrow, Wednesday, February 1st. Stay safe and warm!
Starting tomorrow, January 4th, our campus will be implementing a new schedule. Your child's teacher will be sharing their individual class schedule with you as some Specials (PE, Art, & Library) and lunch times have changed. Our start time will continue to be at 7:30. Hot breakfast will be served from 7:00-7:30, so if your child needs breakfast, it is important that they arrive at school on time before 7:30. If your child is late and needs breakfast, they will be provided with a snack before joining their class. The first Specials of the day begin at 7:45, so being on time for school is of great importance.
As the weather changes from warm to cold, please remember to add a pair of pants and a long sleeve shirt to your child's bag of extra clothes in their backpack. Thank you!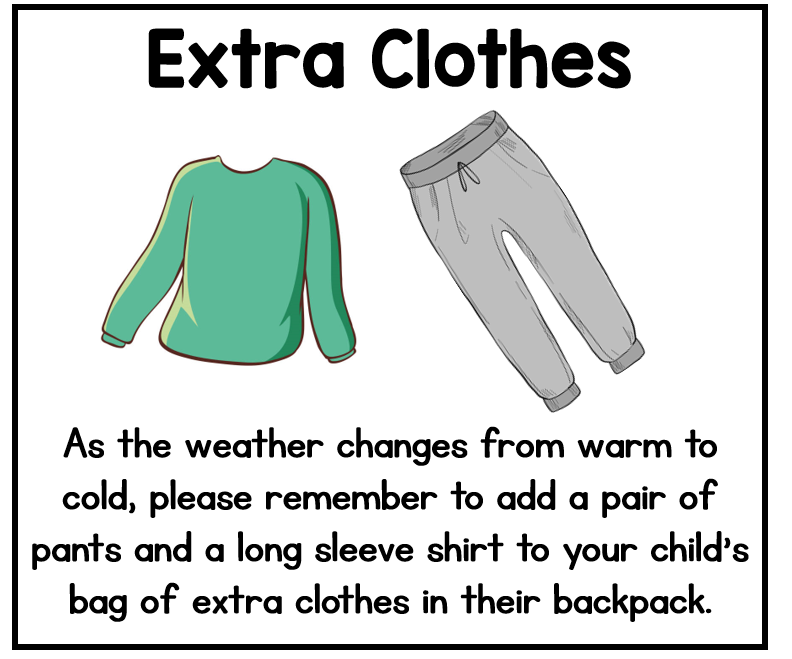 HEADS UP! Our dress-up day this week has moved from Friday to Thursday! Please see the message below from CISD. Due to the inclement weather forecasted for this Friday, all football game schedules have been revised. The games will now be played according to the following schedule: WEDNESDAY, November 2, 2022: -Junior High Football vs. Robinson will be played at Connally beginning at 4:30 p.m.according to the assigned game order previously established. -Freshman Football vs. Robinson will be played at Robinson with kickoff at 5:00 p.m. -Junior Varsity Football vs. Grandview will be played at Grandview with kickoff at 6:00 p.m. THURSDAY, November 3, 2022: -Varsity Football vs. Robinson will be played at Connally with kickoff at 7:00 p.m. We understand this may cause an inconvenience for some families. However, all of the districts involved in these changes felt it was in the best safety interest of our student-athletes and spectators. Thank you in advance for your patience and understanding with these changes.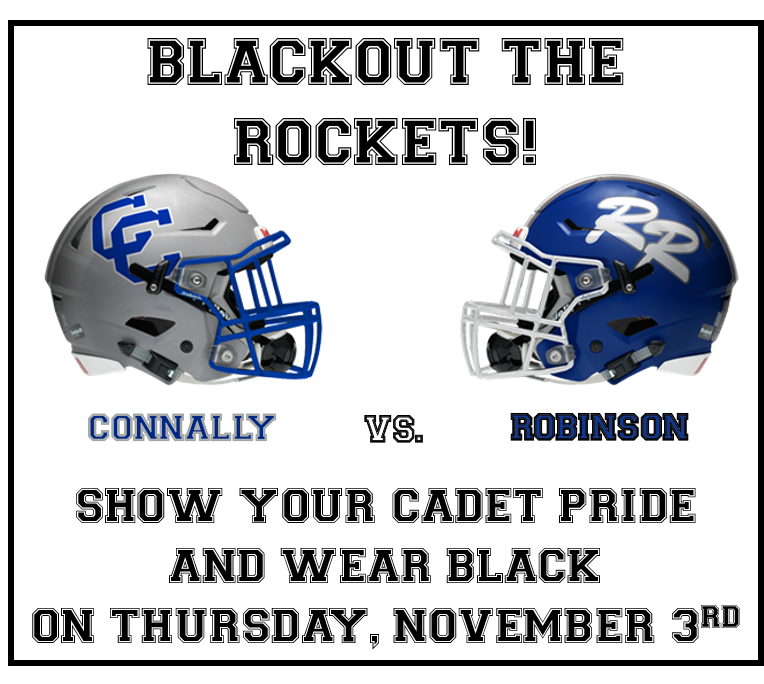 Check out our attendance incentives!
RB Kiefer Sibley from Waco Connally High School has been selected as 1 of 10 nominees for the Dave Campbell's Texas Football Player of the Week Award presented by the TaxAct Texas Bowl! Voting is open now through Friday at noon on TexasFootball.com and it will be up to our fans to vote to help lift him to the top! Link to voting:
https://www.texasfootball.com/player-of-the-week-award/?ref=subnav
You can vote as many times at you like!
We hope to see you tonight!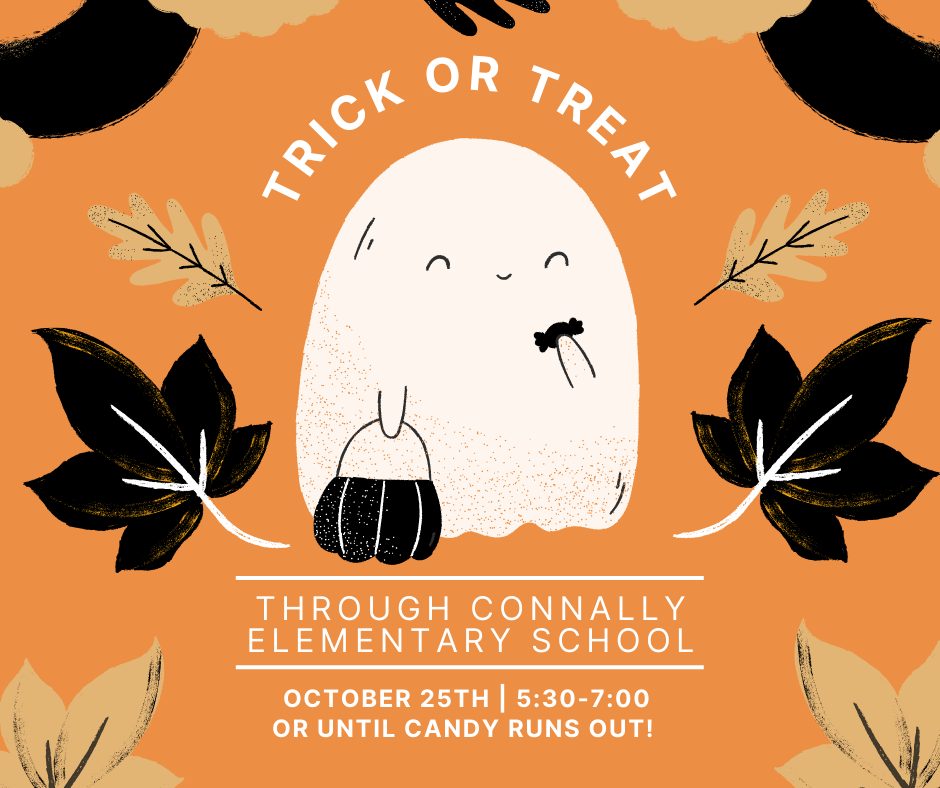 Friday, October 28th is Western Day! Show your Cadet Pride as they round up the Mustangs! Also, EVERY student that is present on Friday will receive a sweet afternoon treat!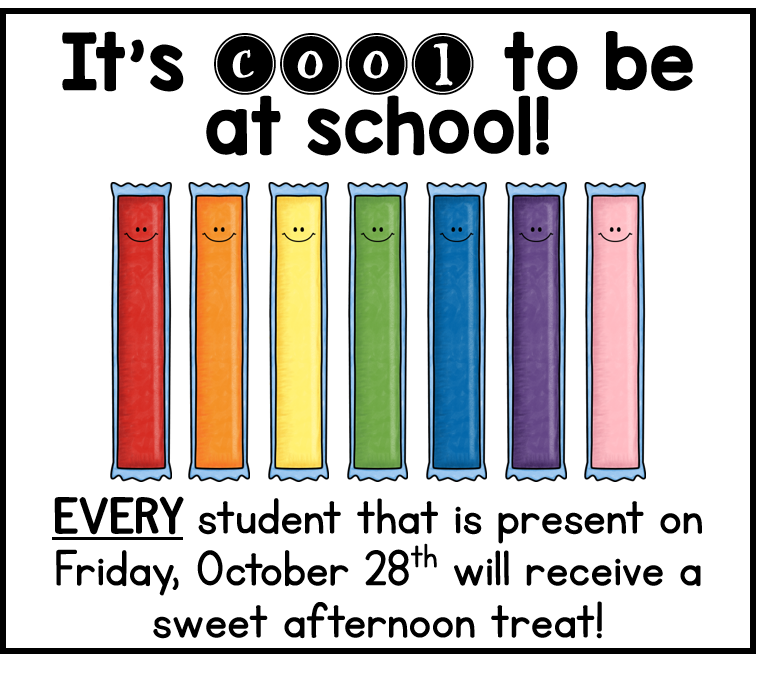 Tomorrow is Pop Star Day!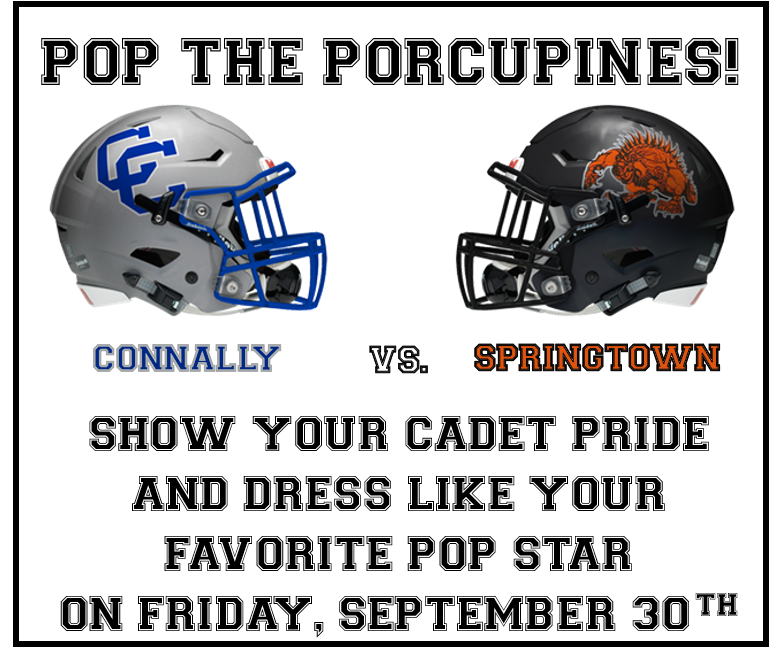 Picture Day is tomorrow, September 29th. Order at
www.mylifetouch.com
with our School's Picture Day ID: EVT3CJG8F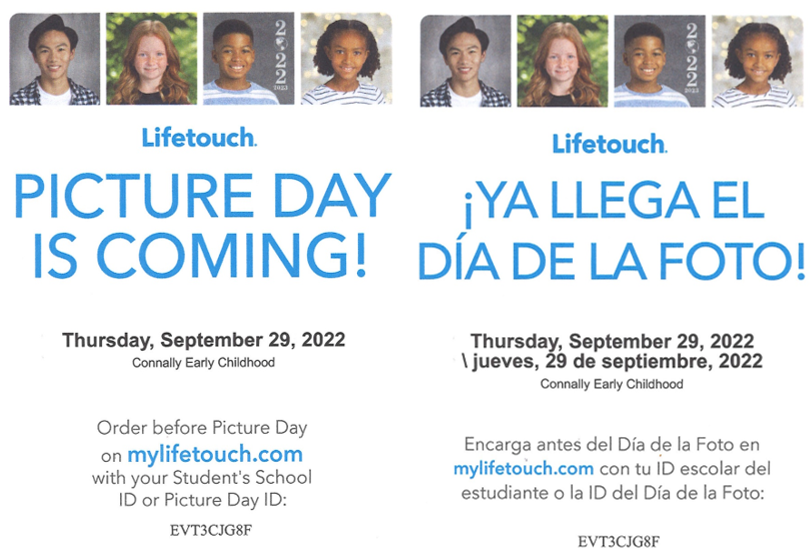 Don't forget about Nachos & Numbers tonight! We can't wait to see everyone!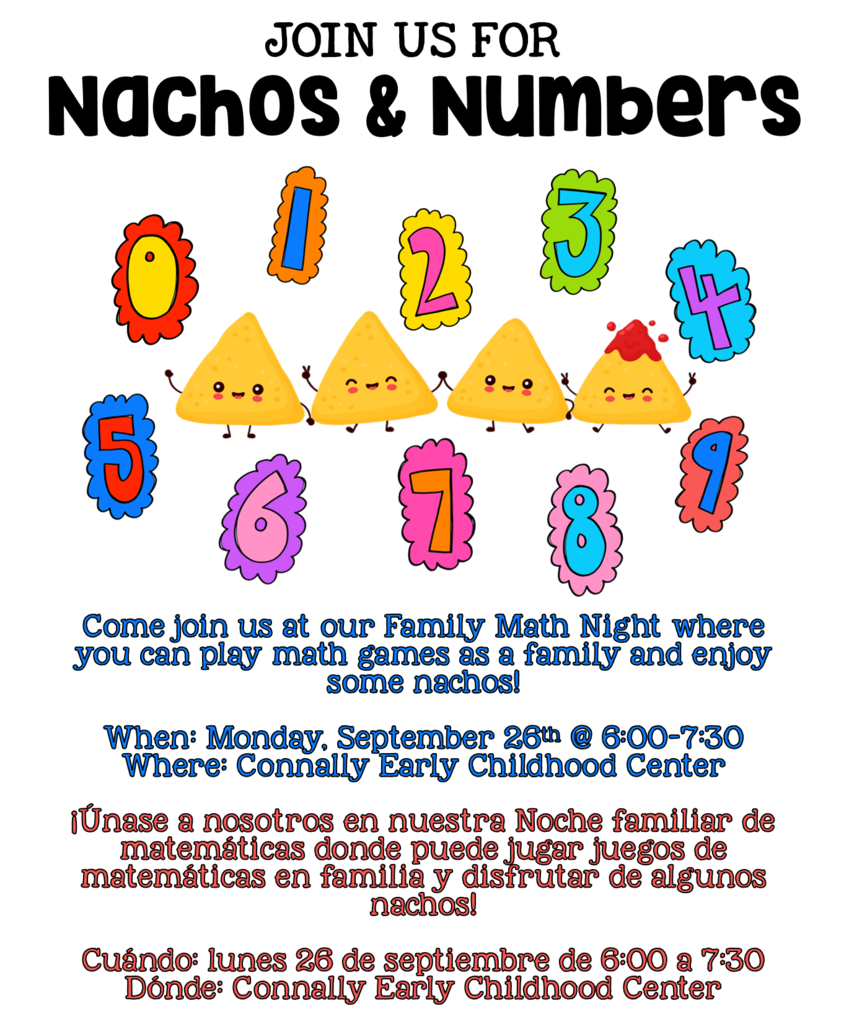 Wear tie-dye tomorrow!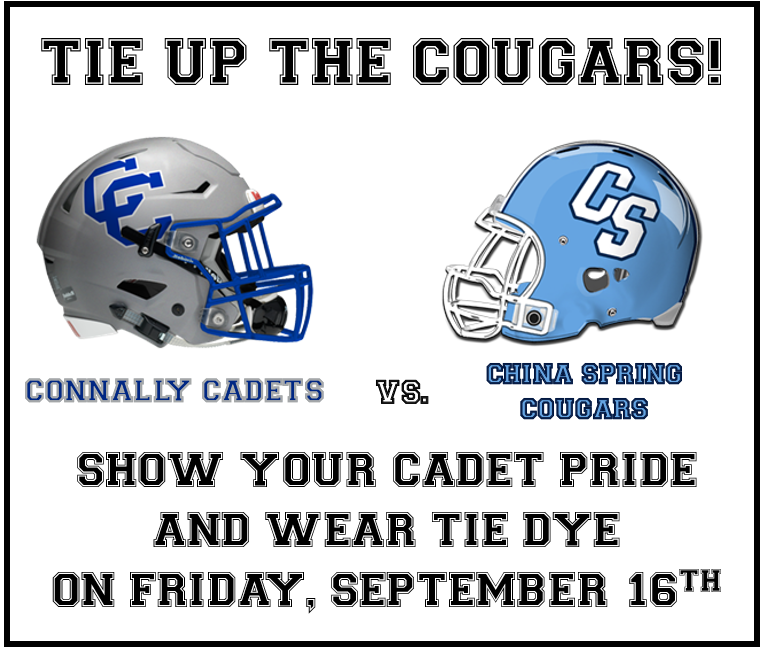 Wear mismatched clothes tomorrow, 9/2!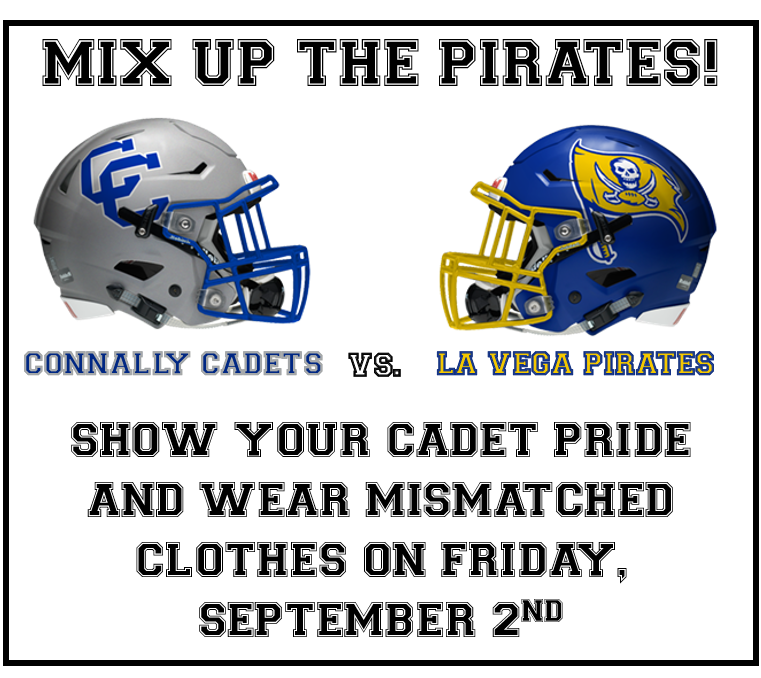 Show your Cadet Pride and wear school appropriate pajamas tomorrow!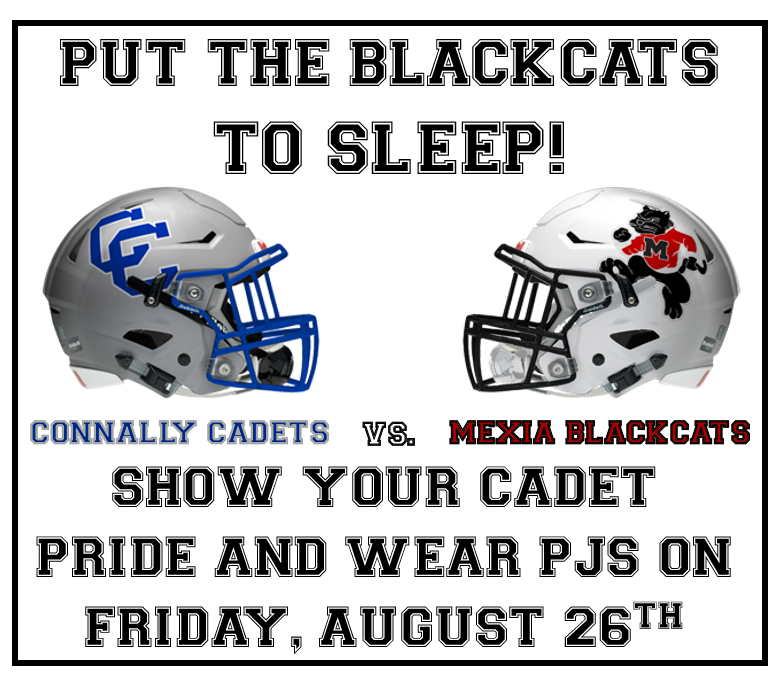 CECC will be closed tomorrow until 1:30 for District Convocation. Thank you for your understanding.
We are taking donations of gently used clothing for both boys and girls. We are needing sizes 4T-7/8. If you would like to make a donation, you can drop off items with our front office from 7:30-4:00 through the remainder of the school year and throughout the summer. Anything is greatly appreciated!
Field Days are happening this week! Kindergarten's Field Day is 5/16 and Pre-K is 5/17. See image for more information!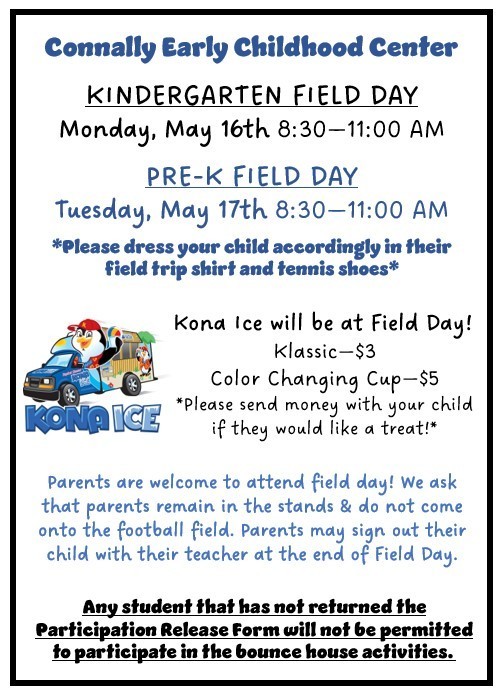 All candle order forms are due on April 26th.
Are you ready for our annual egg hunt?