Our Connally ISD app keeps getting better and better! Parents/guardians who have already created a Rooms account can now access new app features like chat and class streams via web and in the app. Download for Android
http://bit.ly/2Q3P4kM
Download for iPhone
https://apple.co/2SoKoLt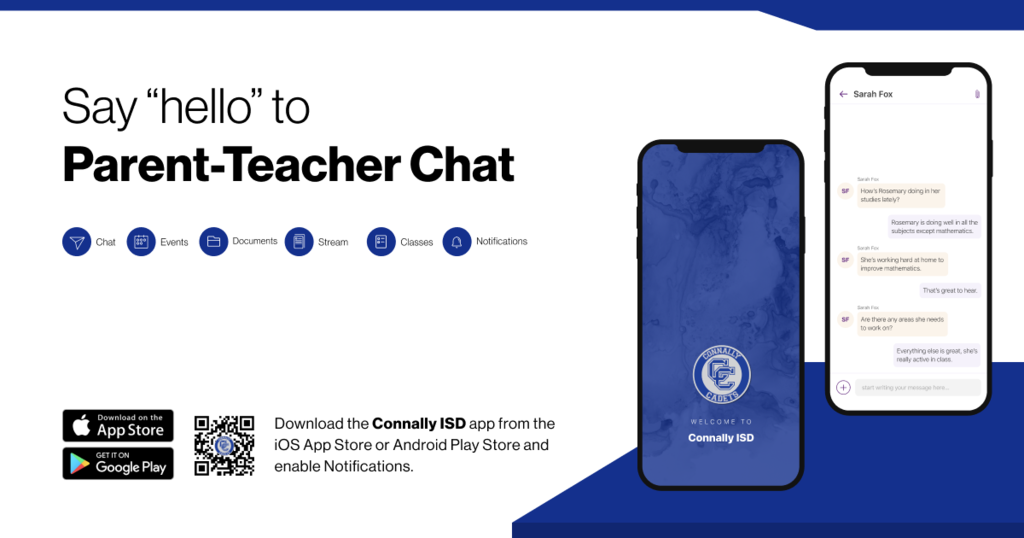 Our Connally ISD app keeps getting better and better! Parents/guardians who have already created a Rooms account can now access new app features like chat and class streams via web and in the app. Download for Android
http://bit.ly/2Q3P4kM
Download for iPhone
https://apple.co/2SoKoLt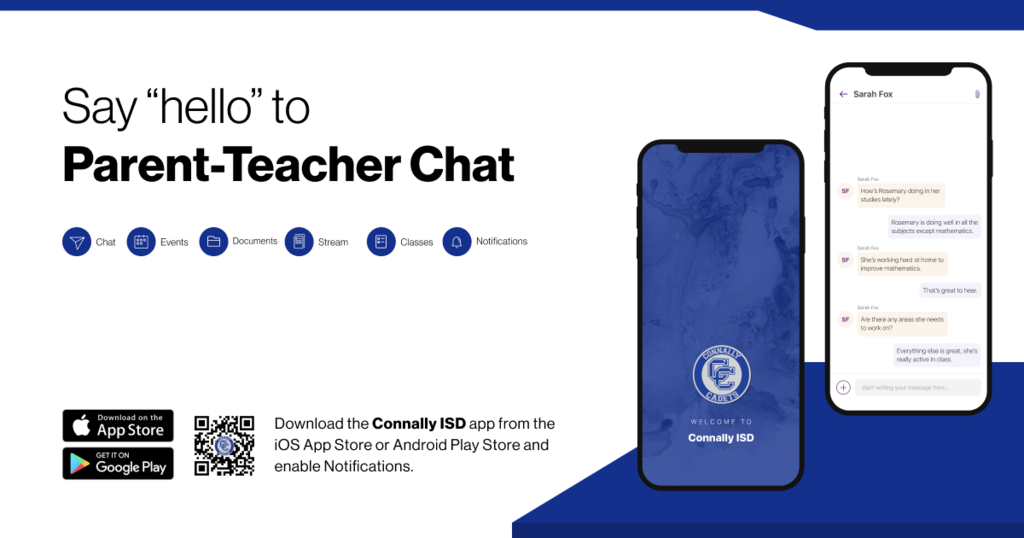 Our Connally ISD app keeps getting better and better! Parents/guardians who have already created a Rooms account can now access new app features like chat and class streams via web and in the app. Download for Android
http://bit.ly/2Q3P4kM
Download for iPhone
https://apple.co/2SoKoLt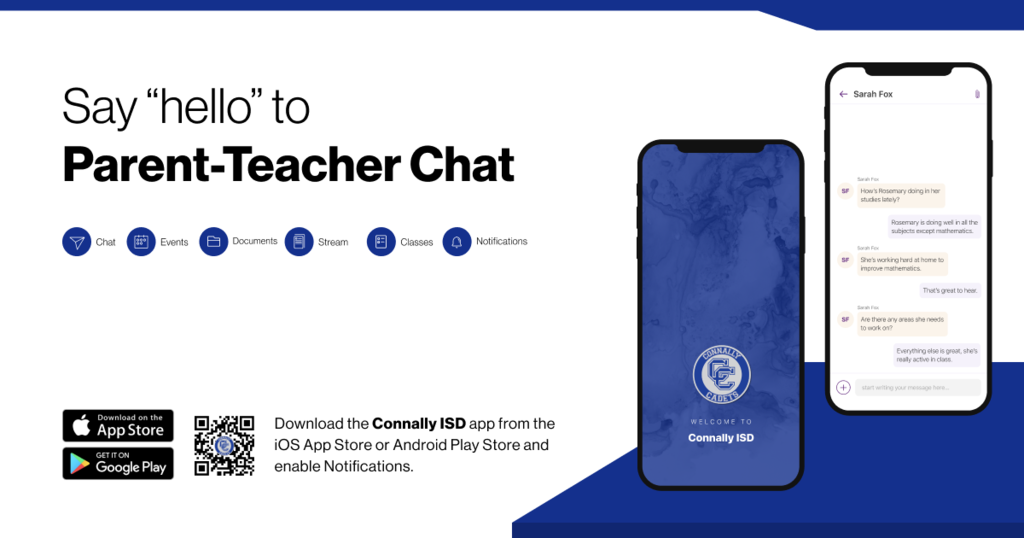 Our Connally ISD app keeps getting better and better! Parents/guardians who have already created a Rooms account can now access new app features like chat and class streams via web and in the app. Download for Android
http://bit.ly/2Q3P4kM
Download for iPhone
https://apple.co/2SoKoLt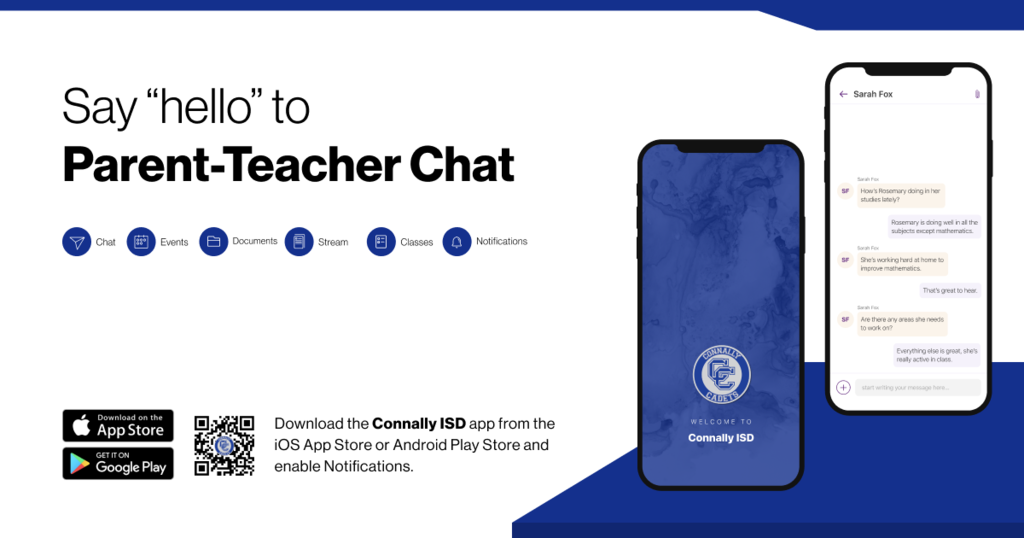 Say "hello" to two-way messaging and classroom announcements in the Connally ISD app! With the addition of Rooms, our district app keeps getting better. Parents/ guardians check your email with instructions to sign up and access new features.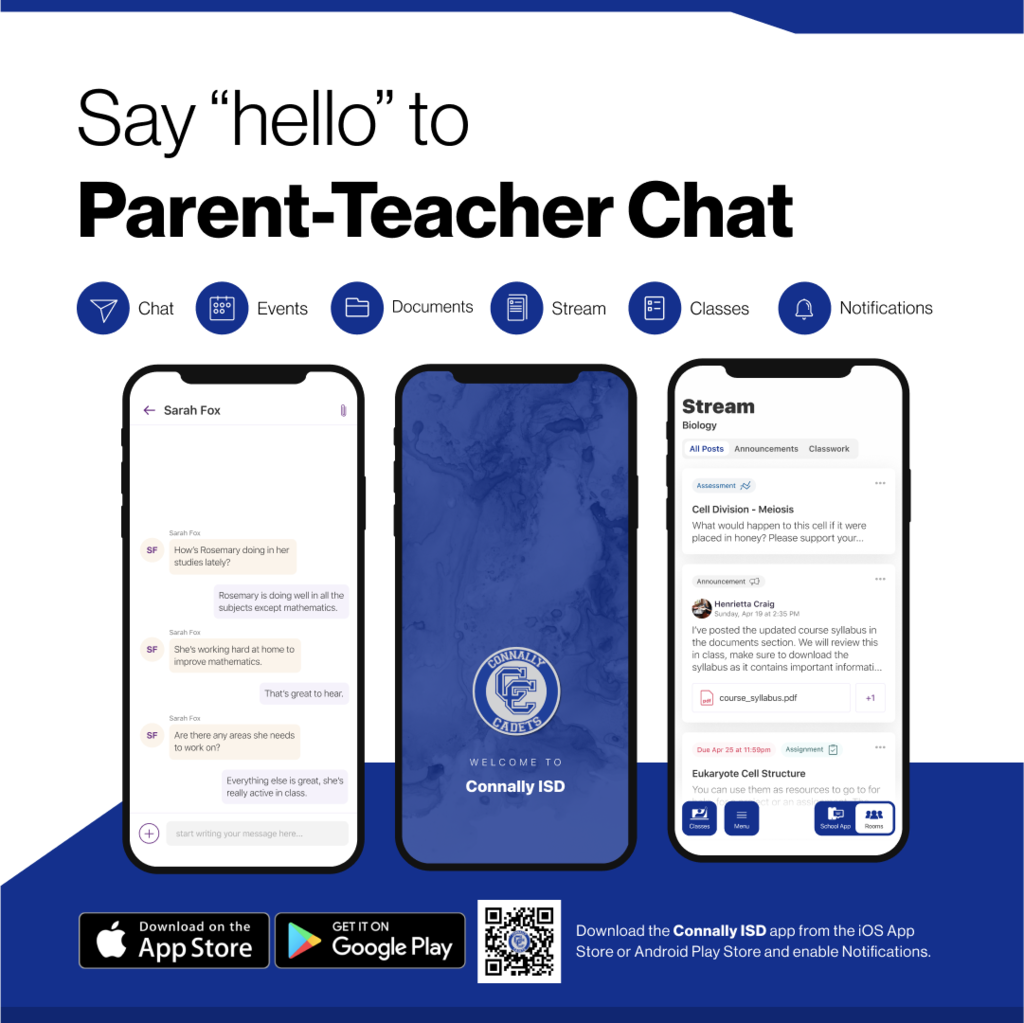 We cannot wait to welcome back our students! Meet The Teacher Night is August 7, 2023. Individual campus times are: Early Childhood Center - 4:30 - 6:30 Primary - 4:00 - 6:00 Elementary - 5:00 - 7:00 Junior High - 4:30 - 6:30 High School - 5:00 - 7:00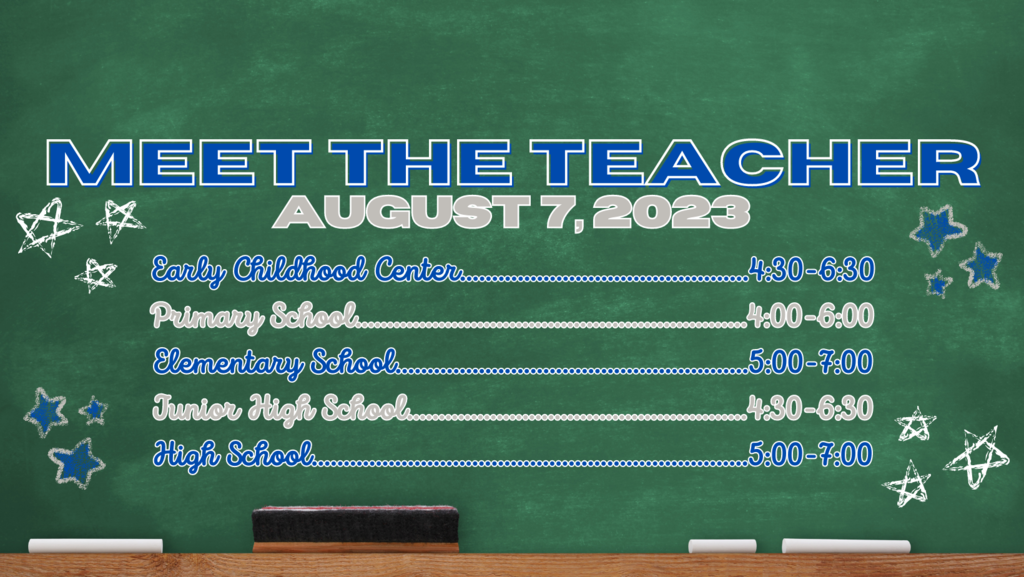 Early Release begins at 11:45 today.


Kindergarten field day is from 8:30-11:00. Parents are welcome to sit in the stands or watch from the fence surrounding the track, but are not permitted on the track or football field. Thank you!




Due to incoming inclement weather, CECC is having early dismissal today at 2:00. Starting at 1:00, you may come to the front door to sign out your child. You MUST have either your DRIVER'S LICENSE or PARENT PICK-UP STAR to pick up your child. If you arrive after 1:45, you must join the parent pick-up line. Buses will run ahead of schedule starting at 2:00. Thank you for your cooperation!


Have a safe and happy Easter break!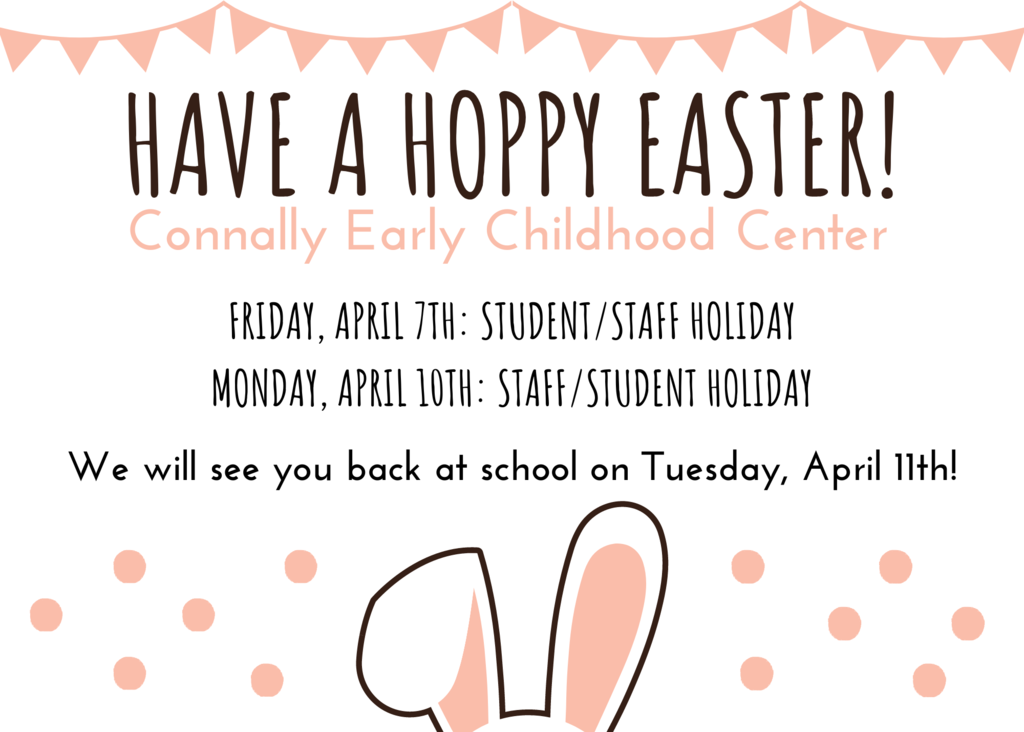 At this time, we are monitoring the weather to see if changes will need to be made to our egg hunt. We will keep you updated if changes are made. Thank you!




Tomorrow is Picture Day at CECC! Students will be taking individual pictures as well as class pictures. To order online, go to mylifetouch.com and enter the Picture Day ID. Individual Picture Day ID: EVTC463VV Class Picture Day ID: EVTKQWKHN