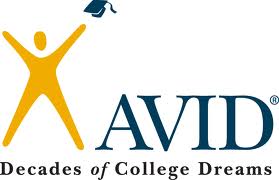 Do you know a college student who wants to make a difference?
Then be a part of the AVID program (Advancement Via Individual Determination) at Connally ISD.
AVID is a national college readiness system. Students enroll in AVID in high school and receive challenging classes, skill development, study strategies, organizational skills, in-class tutoring, college exposure, character development and academic support to increase college success.
A crucial feature of the AVID program is the use of college students as tutors. AVID tutors have the ability to guide students toward academic and personal excellence that will reach far beyond their high school years. As an AVID tutor, you are an active participant in the learning, growth and personal development of students.
The commitment is twice a week and the pay begins at $10/hour. If this interest you or someone you know fill out the application and return it to:
Hermann Pereira
Connally High School AVID Coordinator
901 N. Lacy Dr.
Waco, TX 76705
or by email to hpereira@connally.org
Click this link to get the application: AVID CISD Tutor application.pdf