News
2019-20 Connally ISD Dress Code
Connally ISD will provide a free breakfast and lunch for all...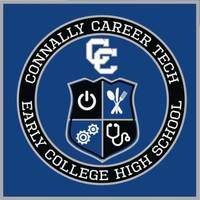 SEE ALL NEWS
LIVE FEED

Connally ISD
22 days ago
Phone lines are back up.

Connally ISD
22 days ago
Our phone lines are currently down.

Connally ISD
about 1 month ago
Please remember schools starts Thursday, 8/15. Campus start times are: Connally Early Childhood: 7:45 am/ Connally Primary: 7:40 am/ Connally Elementary: 7:40 am, Connally Junior High: 8:00 am/ Connally High School: 8:00 am. PLEASE BE SURE TO DROP YOUR CHILD OFF EARLY SO THEY MAY PARTICIPATE IN OUR FREE BREAKFAST PROGRAM.

Connally ISD
about 1 month ago
On Thursday, August 8, Connally ISD staff will be participating in live Emergency Operations Plan demonstrations. There will be other agencies present to assist our district with these practice drills. Thank you for your patience as we keep our staff refreshed on these important procedures. District offices will be closed from 8 am to 12 pm during these practice drills.

Connally ISD
about 1 month ago
Starting Monday, August 12, campus traffic will return to normal flow. Cadet Way is a two-lane, one way beginning at James Street to the IH-35 service road from 7:00 am to 8:30 am. Please, do not turn left from the right side of Cadet Way to the high school or administration building. Drivers may be approaching from the left side of the road. You must be in the left lane to turn left. The posted speed limit is 20 mph throughout the district. Please, do not use your cell phone while operating a motor vehicle in school zones. Citations will be issued for violations unless it's hands-free. Please, have a safe school year.
SEE ALL POSTS